cinnomonchicken
Furry Artist and Creator
✝️ / 🇨🇺 / ♀️ / 21
Hey there, thanks for taking the time to view my website! Take a look around and contact me if you're interested in anything! Let's make something great together!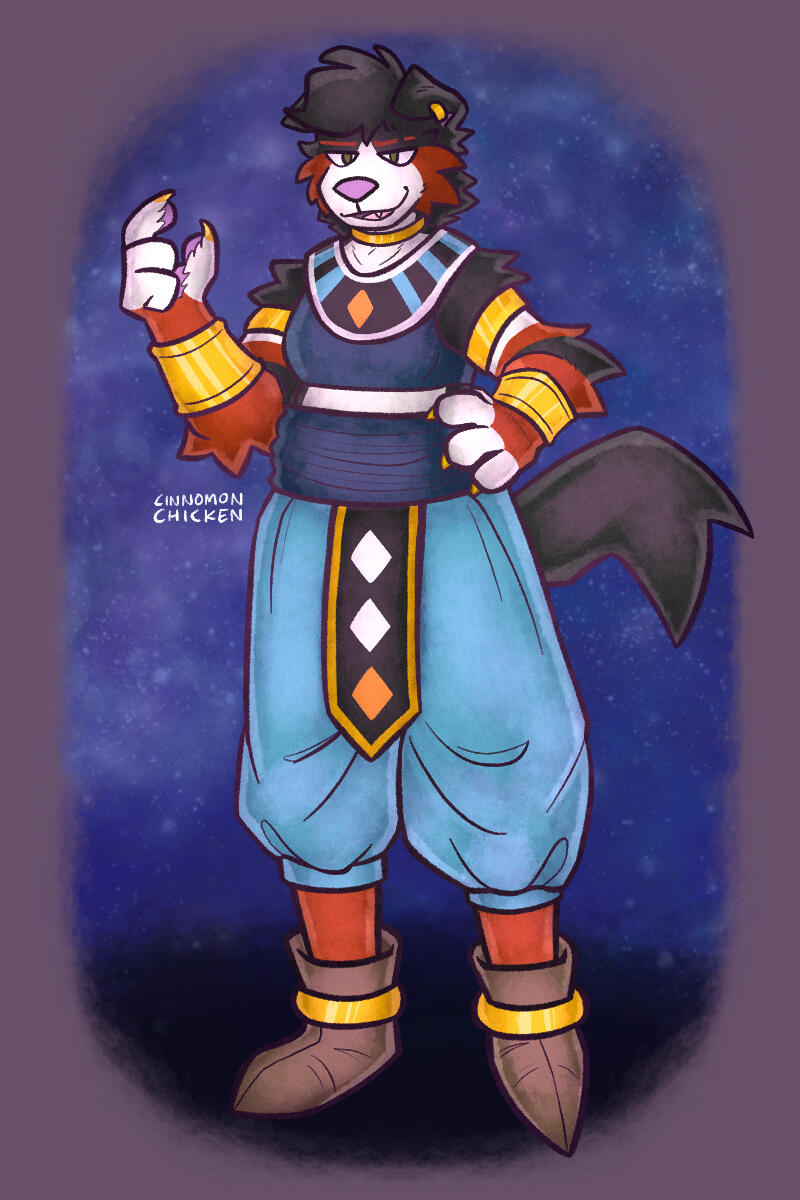 want a commission?
Read on to find my prices and TOS! Feel free to contact me on twt or ig to order!Click here to see my queue!

let's get started!
Prices are for 1 flatcolor character. Experimental shading +50% rounded up. I do not shade refs.First extra character +100%, then +50% each. Simple backgrounds are free. Complex backgrounds can be discussed.Note: I do NOT do customs. Please do not ask me to or make me design you an OC.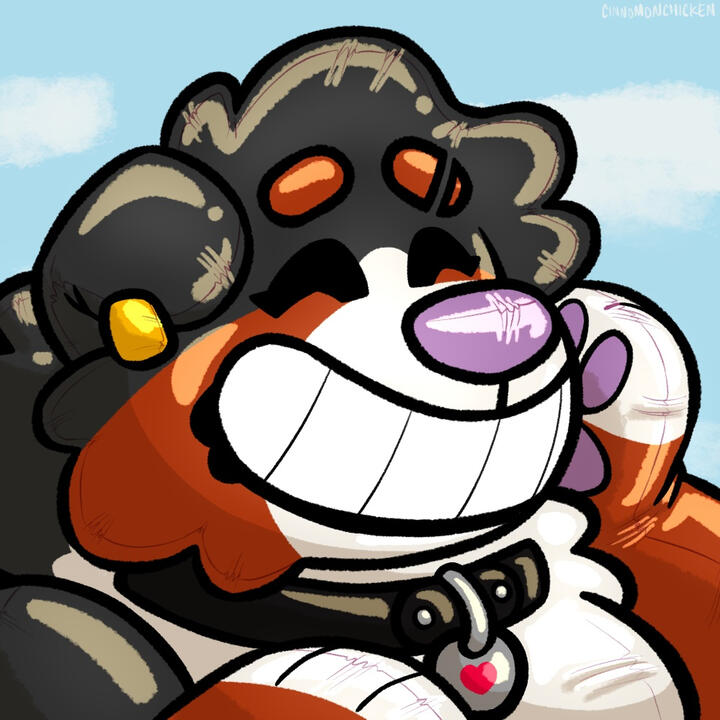 bust $25
A shoulder-up piece of any character or OC.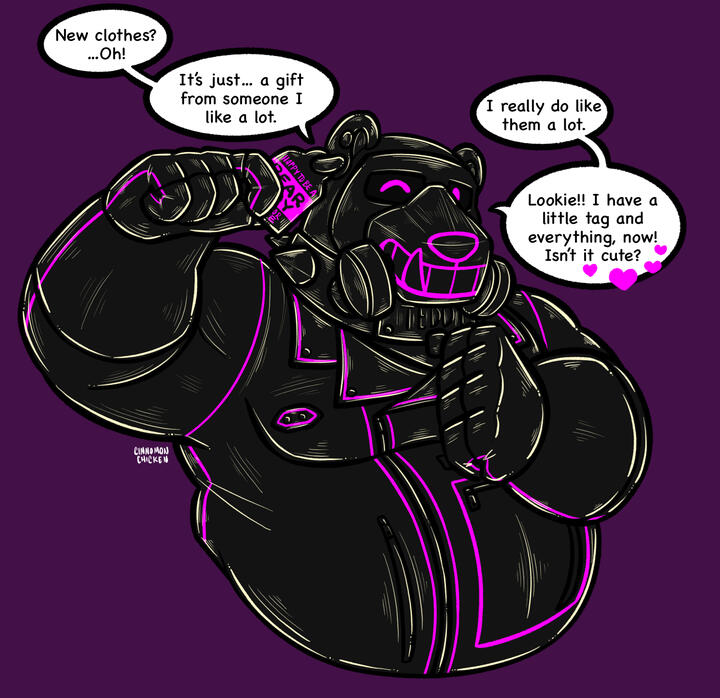 halfbody $35
A waist-up piece of any character or OC.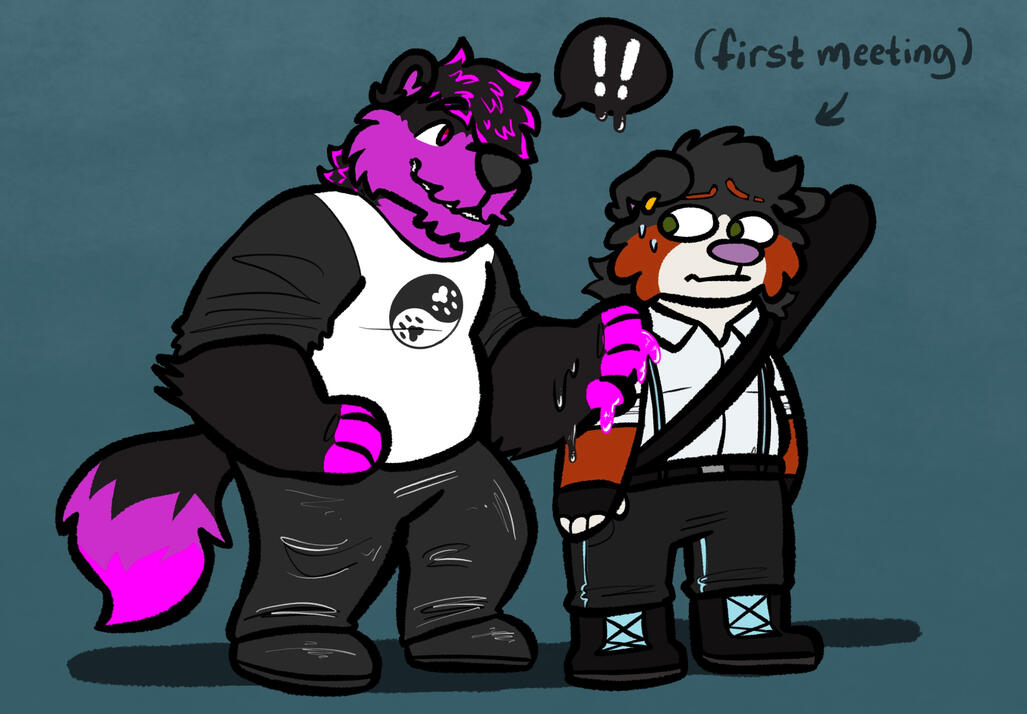 Chibi $35
chibi fullbody piece of any character or OC.Complex designs may be simplified.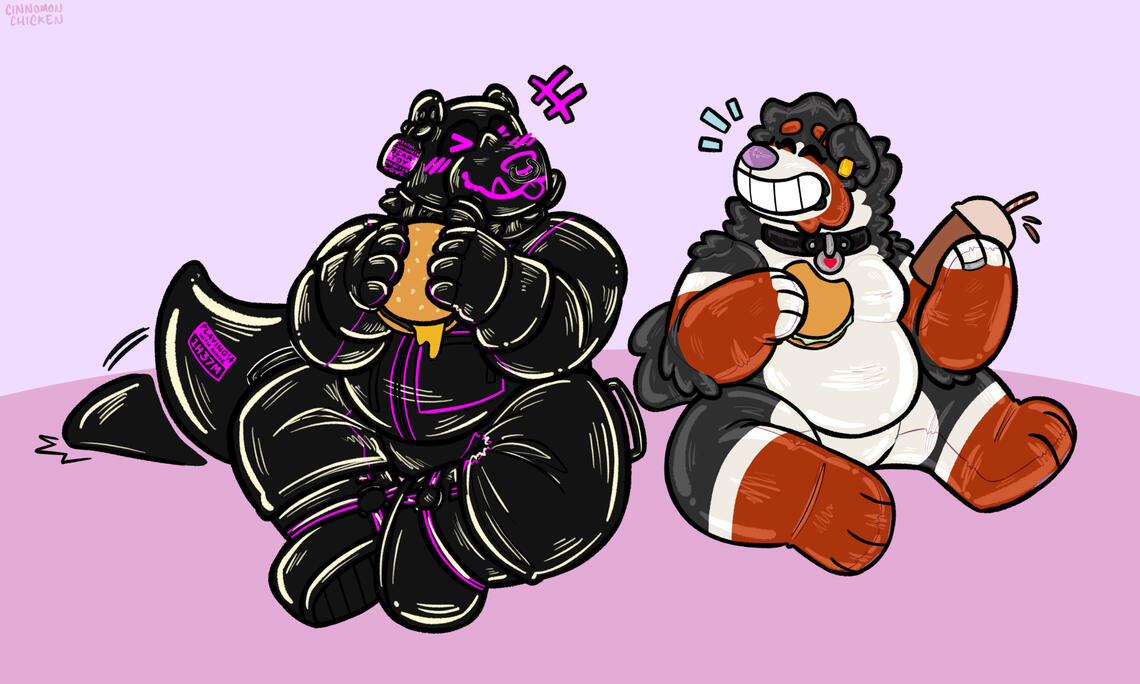 fullbody $50
A fullbody piece of any character or OC.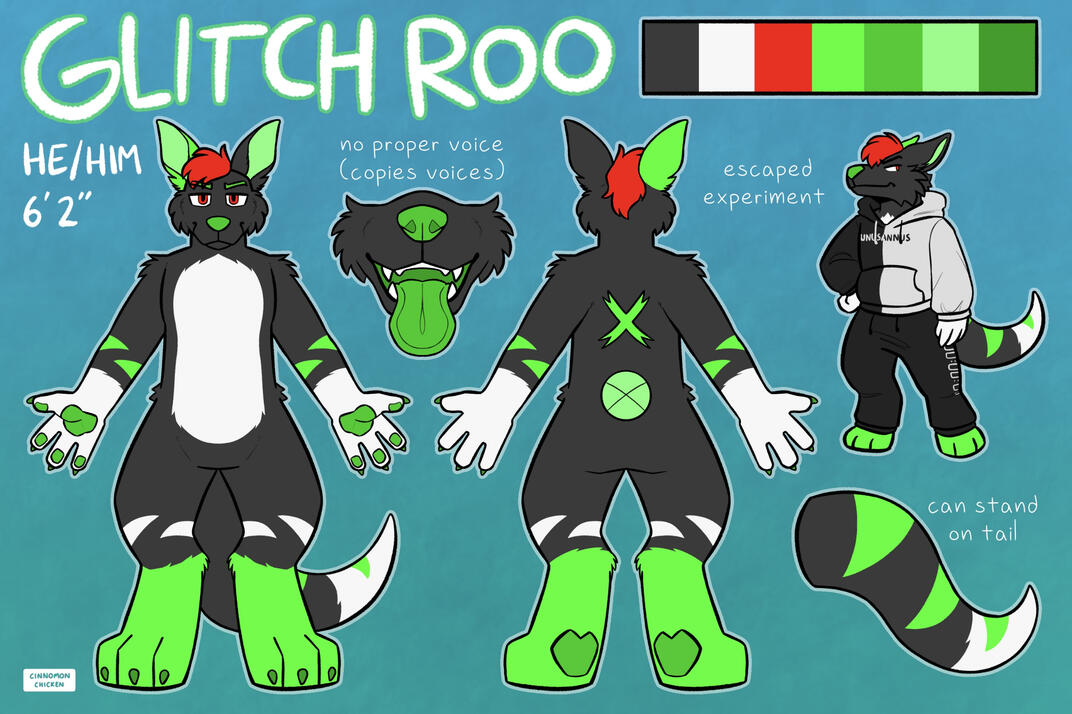 ref sheet $75
Symmetrical double-sided ref sheet with face or mouth closeup. Non-symmetrical ref sheets start at $100.• Extra fullbody +$40
• Outfit chibi +$30
• Extra close-up +$20
• Props +$5 each
doodle page $120
Page filled with art of your character. Artistic liberty. Guaranteed 1 fullbody, 2 halfbodies, and 2 headshots.• extra fullbody +$40 each
• extra halfbody +$25 each
• extra headshot +$15 each
Turnaround Time
My commissions can take anywhere between a few weeks to a few months! I will let you know if something comes up! Please be patient, I am a full-time college student!
looking for something different?
Shoot me a message! I am open to drawing things outside of what I offer on this website!
---
★ I love to draw birds, collars, and plus size bodies! ★
| Will Draw | Won't Draw |
| --- | --- |
| anthros | sex |
| unusual/hybrids | fetishes |
| pokemon | politics/religion art |
| romantic art | self-harm |
| platonic art | drugs/drug use |
| bigger bodies | armor/robots |
| electronics | humans |
| simple clothes | mlp/ponies |
| collars/harness | NFTs |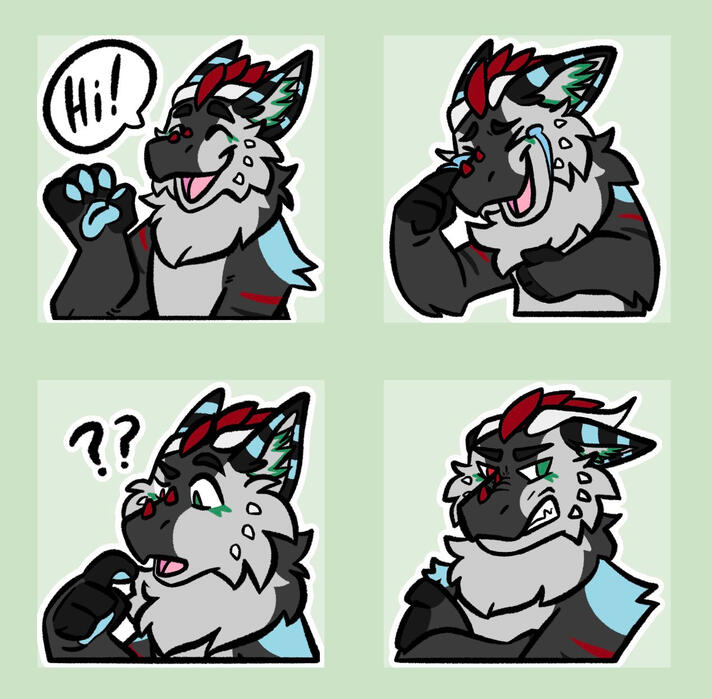 telegram stickers
bust/halfbody sticker style art made on a 512x512 canvas. Complex designs may be simplified. fullbody and ych stickers priced separately.
Sticker pricing
$15 for 1

$50 for 4

$70 for 6

$120 for 12
ych sticker +$4 each
fullbody sticker +$5 each
add'l character +$5 each (max 2 chars in 1 sticker)can do orders of up to 60 but they will be done in batches of 12 to avoid burnout.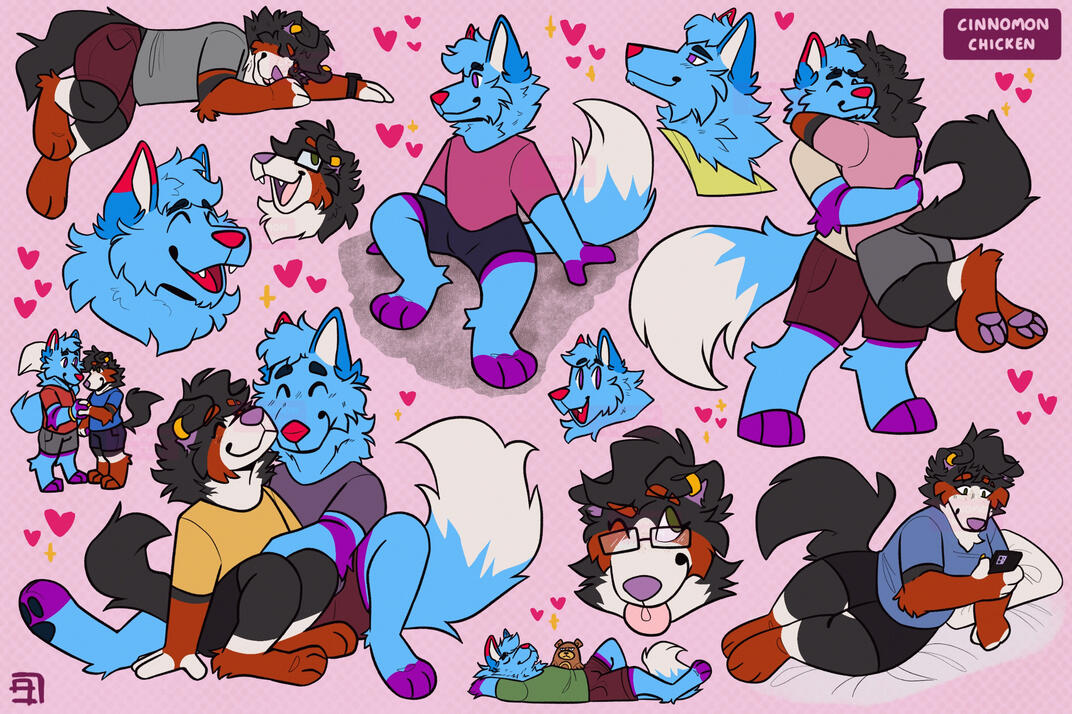 Couple Doodle Page $240
Page filled with art of your and another's character. Artistic liberty. Guaranteed 2 fullbody couples, 2 single fullbodies (1 each), and 2 headshots (1 each).
meme drawover $15+
drawover of almost any meme. price begins at $15 and will increase with complexity! dm to discuss!
(yes, I eat in the shower)
about me:
Hey there, my name is Ori! I'm a Cuban artist from Miami in my early twenties! I love drawing, card and video games, cooking, and Korean dramas!I'm a networking student, I have 5 cats, and I'm a Twitch affiliate!
important to note:
LGBT and POC folks are more than welcome in my space. Yes, I believe in trans rights.
please don't talk to me about:
drugs (including recreational)

porn or intense fetish content

politics or current events

hyperfat or inflation
do not interact if:
want to hit on or sexualize me

fatphobic or fetishize fat people

misogynist or LGBT-phobic

pedo / loli / map / cub / zoo / etc

babyfur / abdl

ethnocentrist / christian nationalist

involved with NFTs or AI art
I will block you.
TERMS OF SERVICE
1. I reserve the right to refuse or cancel a commission for any reason including, but not limited to, poor communication, inappropriate behavior, or disregard for TOS.2. I retain all rights to any artwork I produce.3. You agree to receive art in my style. I do not replicate other artists.4. You may use the commissioned artwork as long as I am credited.5. You may NOT remove my signature from my work OR claim it as your own.6. You may NOT edit, alter, or trace my work without my permission.7. You may reproduce your commissioned artwork for personal use ONLY.8. I do not issue refunds after commission work has begun.9. I make free edits during the sketch phase. Changes after that WILL incur a fee.10. You may NOT use or associate my artwork with anything pertaining to NFTs or AI.11. I have the right to pursue damages under U.S. Copyright Law, should this TOS be breached.
Last updated July 17, 2023